Follow us in last activities of INCA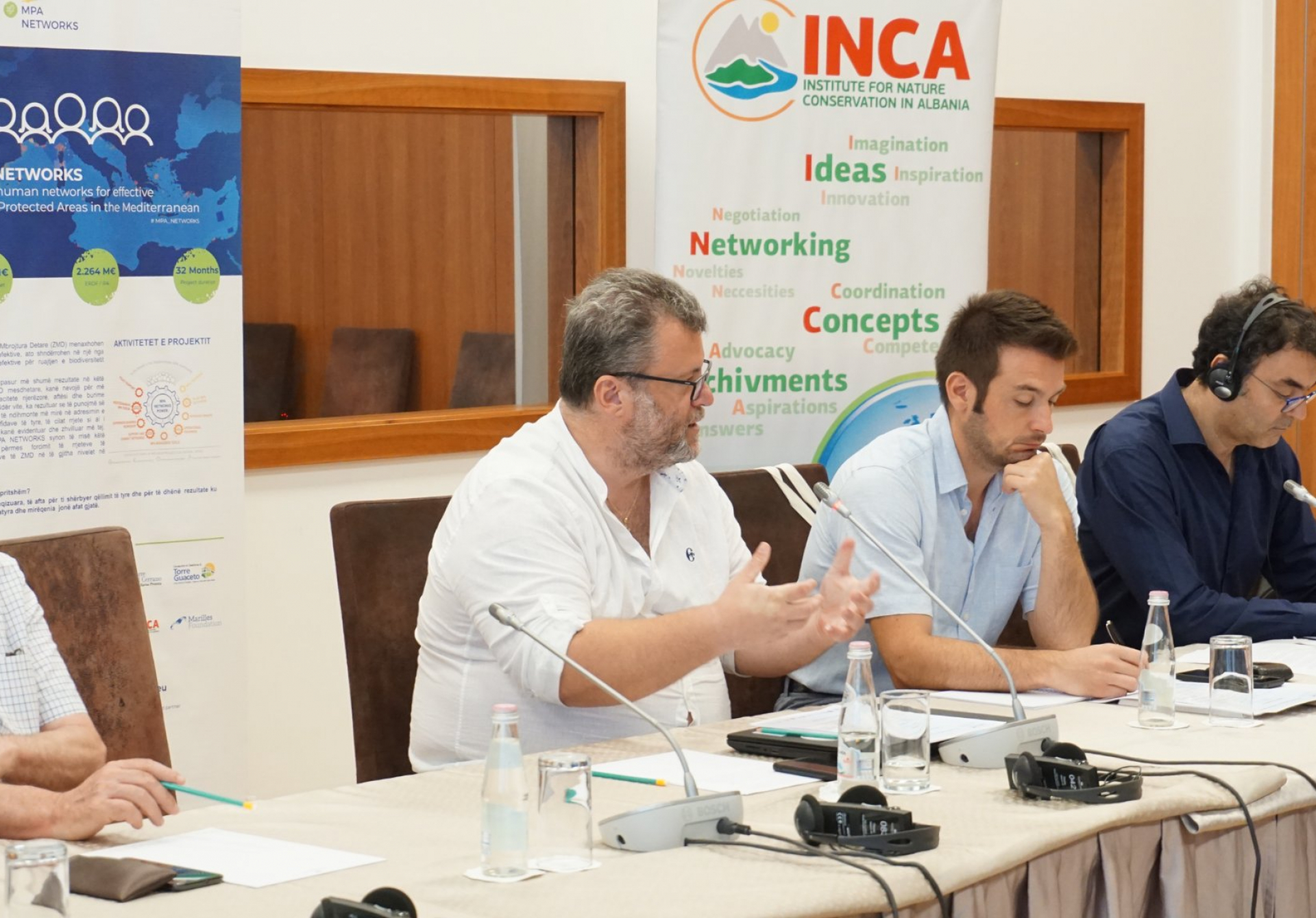 Towards a sustainable marine environment
Marine environment is at risk. The marine and coastal areas are an interesting natural ecosystem and quite rich in biodiversity, but at the same time they attract many people and are suitable for development. In Albania, about 50% of the population lives in the coastal area. Also, about 80% of industry and 70% of agricultural farms are concentrated in the lowlands along the Adriatic coast. But the region's marine resources and ecosystems are at risk and are facing increasing ecological threats and increased pressures from all sectors of the blue economy.= including unsustainable management of fish stocks, untreated sewage, agricultural runoff and marine litter, unsustainable tourism and climate change.
In this context, the Institute for Nature Conservation in Albania (INCA) organized a National Meeting with the theme "Toward a sustainable marine environment". The meeting marked the closing of the project "MPANetworks" (Networks of Marine Protected Areas) financed by the European Union Interreg for the Mediterranean program, with co-financing from the European Regional Development Fund.
The meeting presented and discussed the "Political Recommendations" document issued by the MPANetworks Project, in support of the decision-making processes and the implementation of policies for the effectiveness of the management of MPAs at the local, national, and international levels, as well as the identification of priorities and tools for their integration into our national policies. Organized as a round table discussion, the meeting aimed to advocate for an effective management of the marine environment and for this purpose it discussed the initiatives or activities that are being carried out or are planned to be carried out in Albania by the various institutions and donors to guarantee a sustainable marine environment as part of blue economy development contributing to good environmental status of the sea, maritime spatial planning and climate change mitigation and adaptation. The main discussions highlighted the national commitments in the implementation of international agreements that contribute to the improvement of maritime governance, sectoral integration and perspectives of sustainable development.
The Med MPA Networks project aims to foster cooperation between MPA managers at all levels in the Mediterranean. The project focuses on providing sustainable solutions to the challenges faced by MPAs such as improving the effectiveness of management, or managing fishing activities, monitoring and conservation of charismatic species (dolphins, sharks, turtles, seals) and developing mechanisms for financing stable of MPA. The project also helped to strengthen the networks of MPA managers at the Mediterranean level and to ensure capacity building and promotion of good practices by drafting a series of policy recommendations.