Follow us in last activities of INCA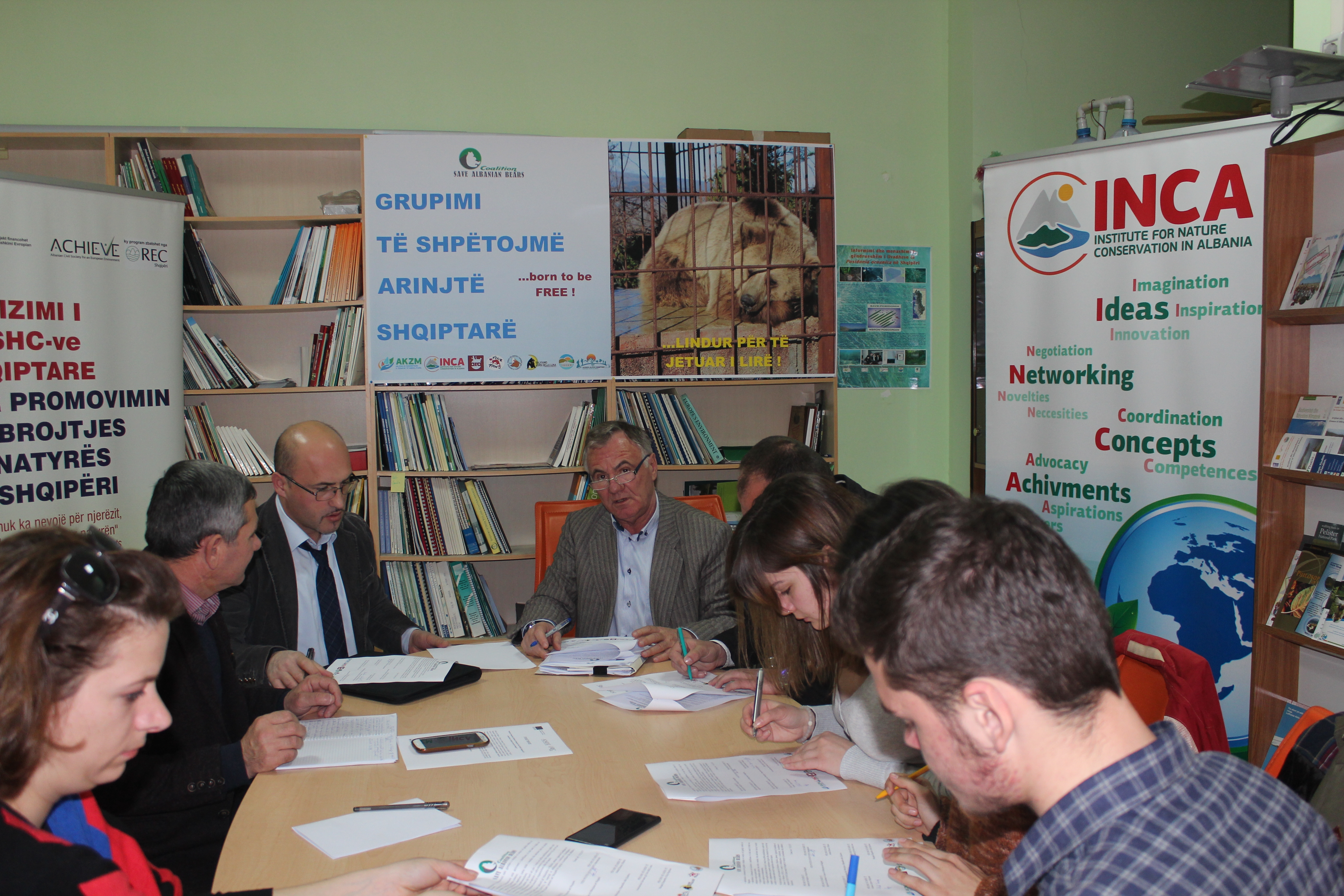 Broshura PDF:

Shiko dokumentin
Tirana, 17/02/2017 - INCA in collaboration with the international organization Four PAWS, other institutions and active ECSOs are working together on the wildlife mistreatment and captivity, with focus on brown bears as the most vulnerable species in captivity.
Actually, in Albania are around 40-50 brown bears kept in captivity, while still does not exist an official database on other wildlife illegally held. A secret traffic and illegal trade of brown bears is still active, although the current legislation and international conventions absolutely prohibit these actions. Most of the time they are kept in cages that are far from complying required standards. There are also isolated cases when brown bears are treated like pets consequently risking the life of local communities. During 2016, the Ministry of Environment, took the responsibility and in collaboration with national activists and international organizations facilitated the procedures for rescuing around 20 bears and transferring them abroad, in specialized natural parks, in semi-free conditions (Italy, Germany, Kosovo, Bulgaria and Greece).
Although some attempts have been made and some concrete results achieved, governmental institutions and public opinion are still not sensitive enough to ensure a long term solution. For this reason, ECSOs and activists are intensifying efforts towards finding a sustainable way out. Within this framework, a number of local organizations, including the National Agency of Protected Areas and Four PAWS, on 17 February 2017, established the Coalition "Save Albanian Bears". The aim of the coalition is to raise public awareness, advocate for and influence decision making on putting into effect sustainable solutions for the wildlife in captivity, law enforcement, legislation improvement and building of specialized rehabilitation centers.
"Wild life is born to be free and it should be respected"