Follow us in last activities of INCA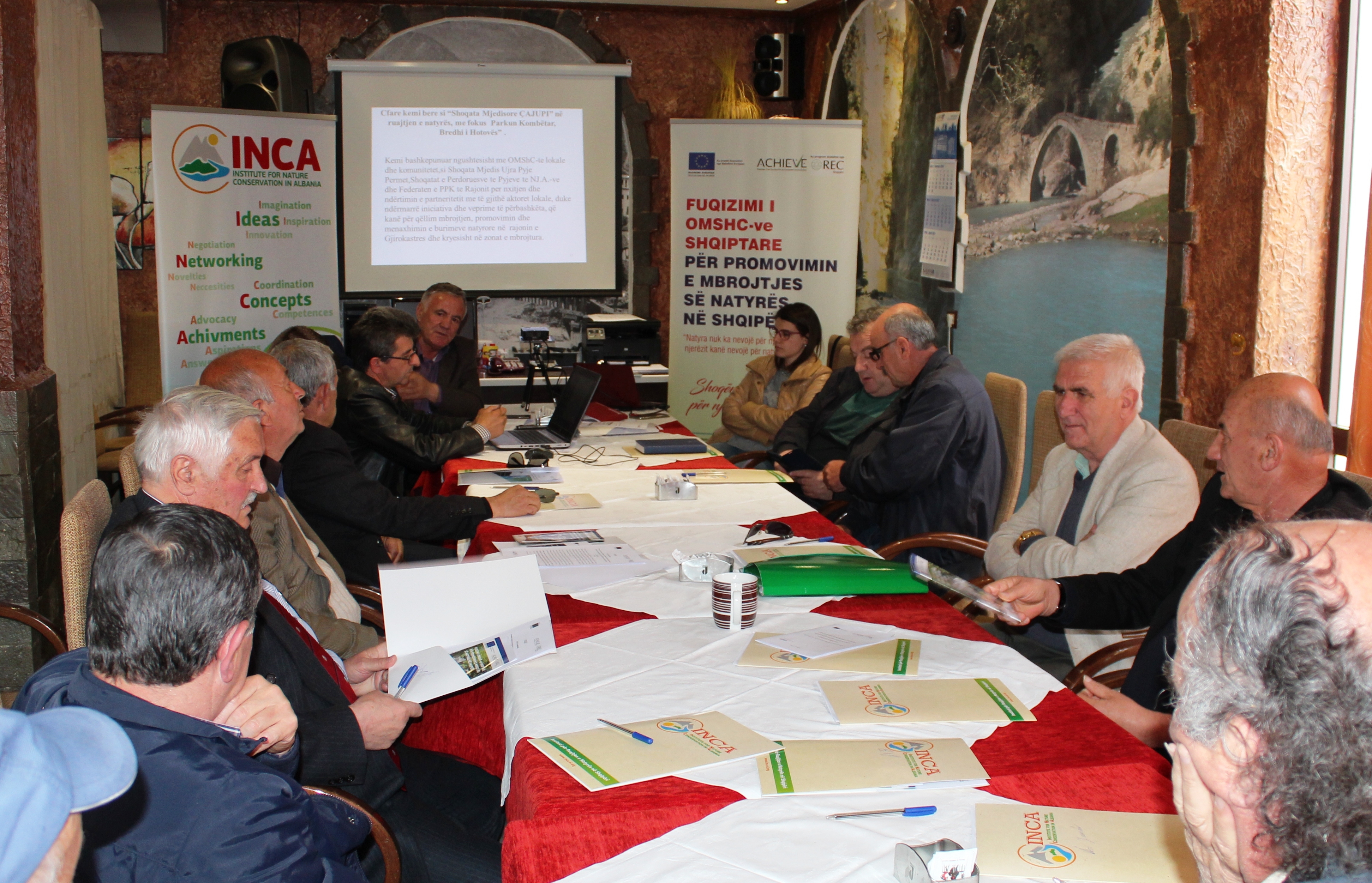 Albanian NGO for the promotion of nature protection
Përmet, 21 April 2017 - A roundtable with representatives from the local government, RAPA-Gjirokastra, and Environmental Organizations was organized in Përmet in the framework of the project "Empowerment of Albanian Civil Society Organizations for the promotion of nature protection in Albania", financed by ACHIEVE program and implemented by INCA Albania. The roundtable aimed at sharing the results of the investigative report regarding the practical implementation of the legislation on the nature conservation in Albania, focusing mainly in the area of the National Park "Bredhi i Hotovës".
This initiative was undertaken by the local and national environmental CSOs. The process started by increasing organizational capacities on the existing legislation for environmental preservation and then continued with sporadic monitoring activities in the ground and questionnaires addressed to institutions whose work relates to natural resource management. The data have been collected and processed in an assessment report that analyzes the performance of the existing nature protection legislation in Albania from the local environmental CSOs' point of view.
The purpose of this roundtable was to share the findings of the report with the participating local environmental CSOs and responsible institutions for managing the natural resources, as well as providing them with a model and guidance to continue this process in the future.