Follow us in last activities of INCA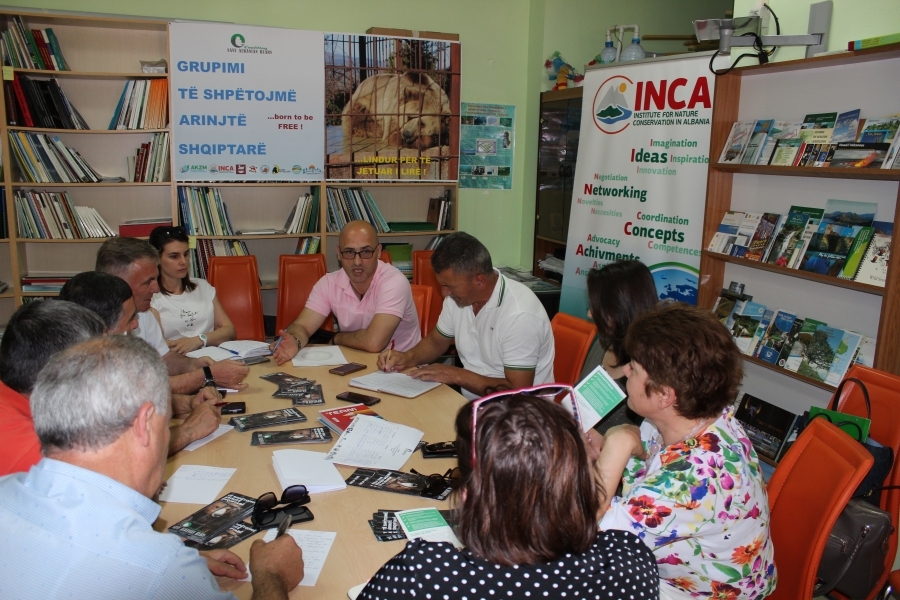 On June 19, 2017, "Save Albanian Bears Association" held its coordination meeting at the premises of INCA.
The issue of wild bears and wildlife in Albania is still a matter of concern, not only for (OMSHC) but also for the public and state institutions.
Illegal capturing and keeping of bears is increasing, therefore it needs immediate intervention. In order to solve this issues, there is a need for the establishment of a rescue centre, improvement of the legislation in place, public awareness, and strengthening of the field control network.
"Save Albanian Bears" is expanding with two other active organizations in the field, however, this association encourages other Albanian organizations to collaborate.