Follow us in last activities of INCA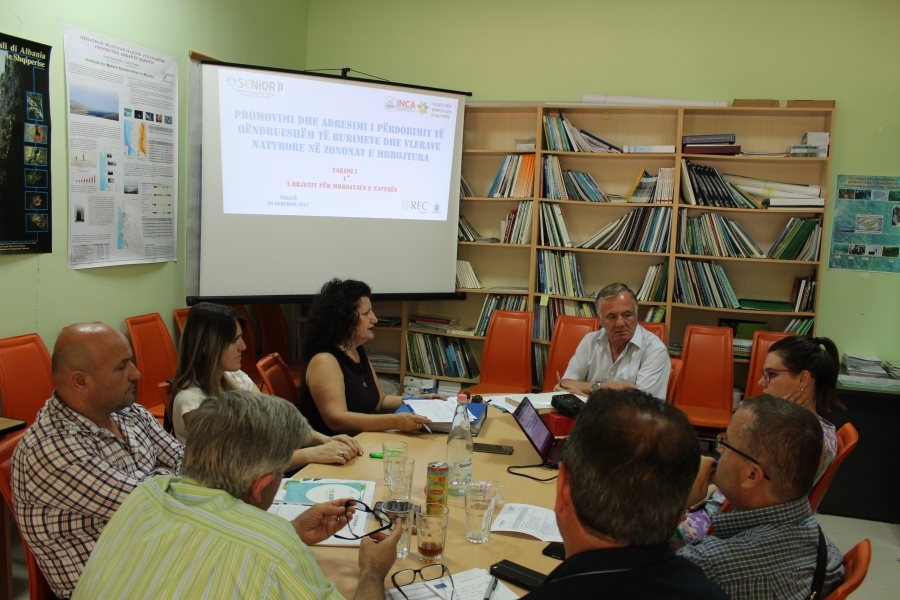 Network for Nature Conservation
Tirana - June 20, 2017 – The first coordinating meeting of the "Network for Nature Conservation"was held at INCA's premises. The main purpose of this meeting was to discuss the work plan, the foreseen activities and the presentation of the Network strategy.
The focus of this project is to address the issues facing the Protected Areas and promote the values of these areas through the voice of civil society and the local community. Its objective is to contribute to the sustainable management of the Protected Areas by strengthening the Civil Society Organization's role and participation.
The activity took place under the SENiOR-II program, implemented by the Regional Environmental Centre and financed by the Swedish Government.