Follow us in last activities of INCA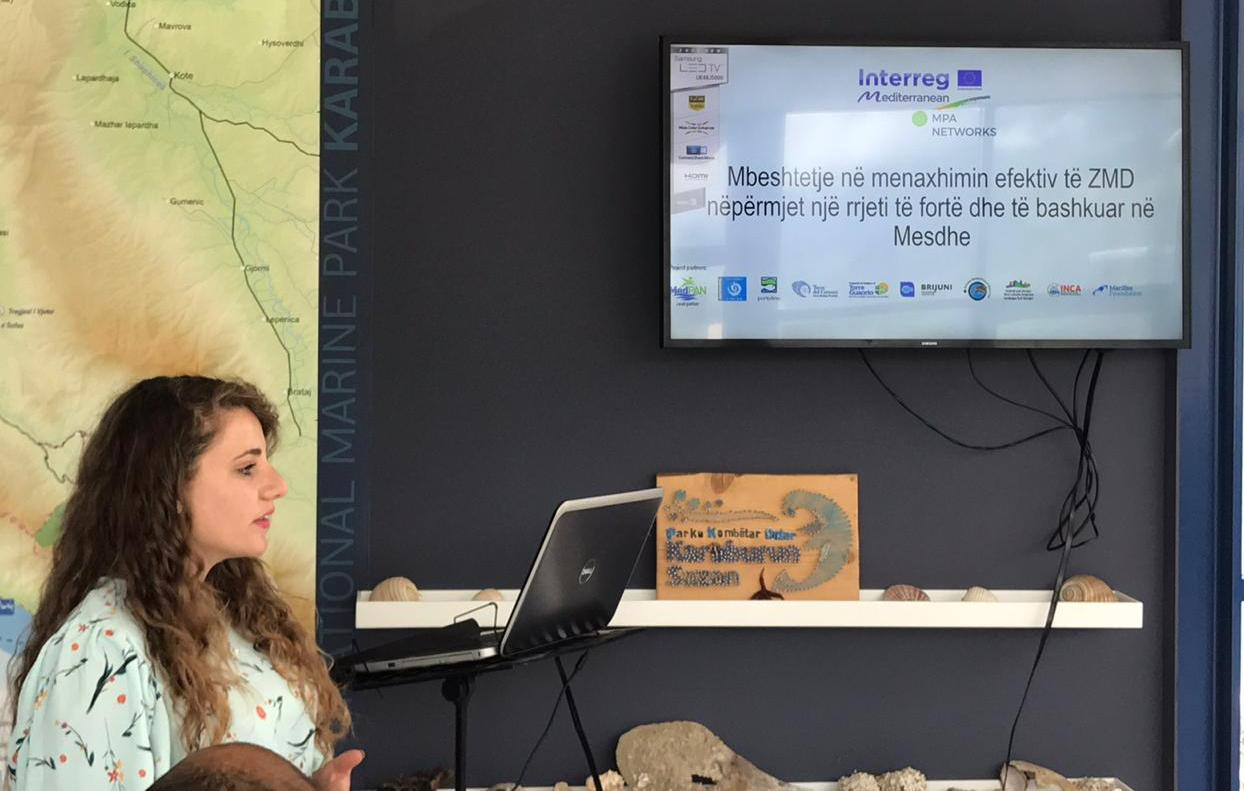 MPA Networks project -
Kick Off meeting of Pilot project in Albania "Sustainable small scale fisheries and recreational fishing management in MPA Karaburun - Sazan"
Co-financed by the European Regional Development Fund in the framework of Interreg Med programme of the European Union the MPA NETWORKS -
https://mpa-networks.interreg-med.eu/
project has started to be implemented in Albania. It is led by MedPAN and gathers 9 other partners in France, Italy, Croatia, Greece, Slovenia, Albania and Spain.
The MPA NETWORKS project aims at improving marine biodiversity protection by strengthening MPA effective management through networking activities at different levels, by testing and capitalising solutions, transferring knowledge and building capacities. This project will focus on providing sustainable solutions to challenges requiring an approach that goes beyond MPA boundaries. These challenges include the global question of management effectiveness, and more specifically the management of Small Scale Fisheries in MPAs, the conservation of mobile species and the development of sustainable financing mechanisms for MPAs. To address aspects of such challenges, nine pilot projects in 7 countries are designed and started to be implemented. In Albania, this project is being implemented by INCA in close cooperation with local NGOs, ADZM Vlore, the Fishermen's Community and relevant public institutions. Sustainable small scale fisheries and recreational fishing management in MPA Karaburun - Sazan is the challenge addressed by the pilot project for Albania.
The Kick Off meeting on this initiative was held near the premises of the Fishing Center in Radhima, on June 6, 2020 with the support of "Flag Pine" Local Organization. The meeting brought together representatives of the local fishing community and RAPA- Vlore to share with them the challenges to be addressed and to discuss the difficulties and obstacles to achieve a sustainable development of fishing activity in MPA of Karaburun Sazani. The Pilot Project challenge in Albania will aim at improving the conditions of artisanal fishing and its management by distributing best practices in the region as well as through the creation of a monitoring system for fishing and a regulatory framework including recreational fishing.