Follow us in last activities of INCA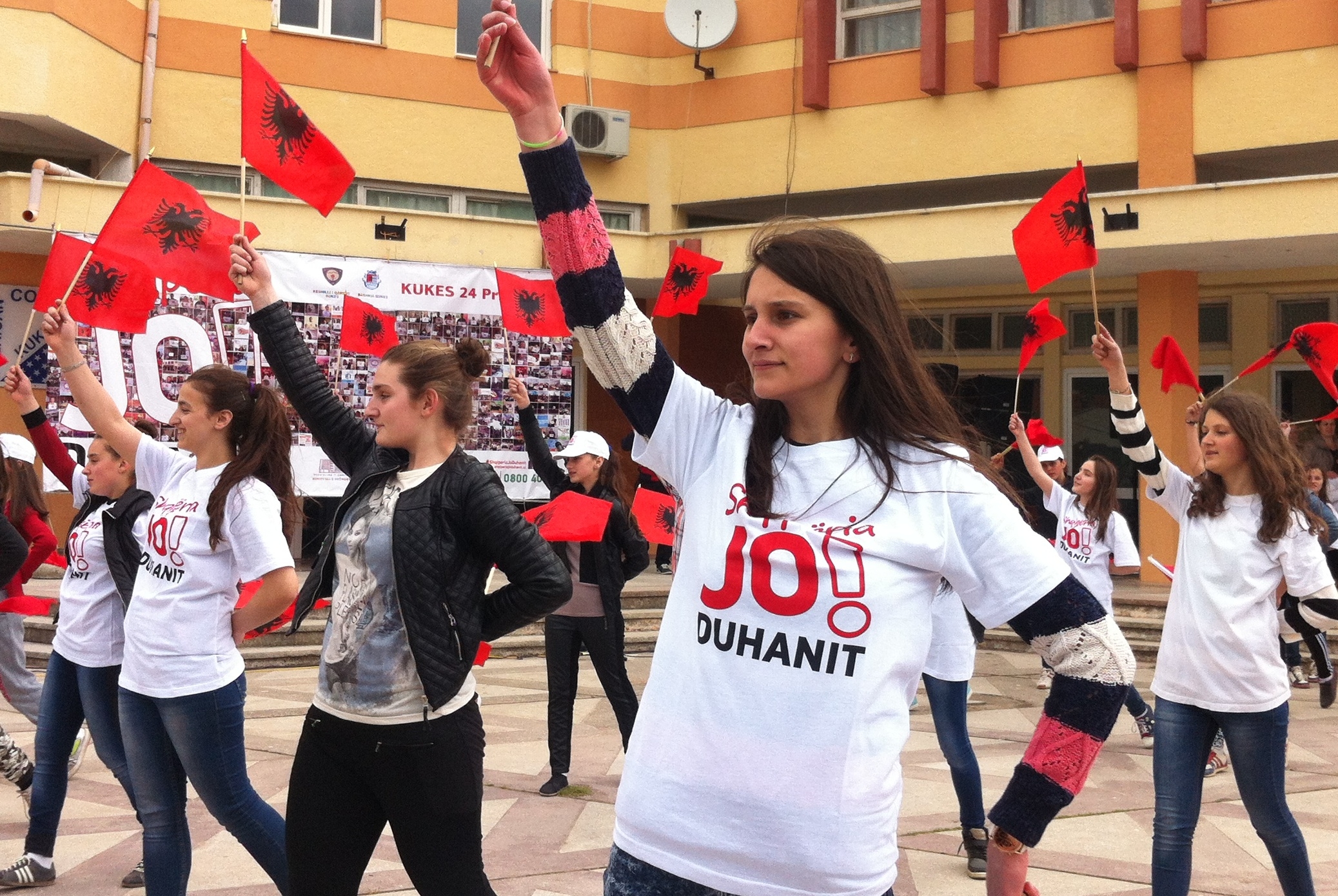 Kukes joins Albania No Smoking Initiative
Kukes, 24/04/2015 - The sixth meeting on "Albania No Smoking!" was organized in Kukës by a group of civil society organizations, with the support of Ministry of Health. The previous ones have been organized in Tirana, Korca, Berat, Vlora and Elbasan.
The meeting aimed at increasing publicawareness regarding the implementation of the changes that have entered into force by the revised Law on the health protection from tobacco products. The meeting was attended by Minister of Health, Mr. Ilir Beqaj, and representatives of local government, health care system and the citizens of Kukes.
"I believe it is very important to discourage youth from smoking," – Mr. Beqaj said in his speech, adding that - we will try to prevent as many young people to start smoking". He concluded his speech by thanking the citizens of Kukes for successful voluntary implementation of the law on the protection of health from tobacco products.
A sportive event was also organized in the center of the northern city, with the participation of secondary and high school students of Kukes, who performed sports activities, gymnastics, folk gameswith folk motifs of the area, etc. The main message conveyed in support of the Albania.
No Smoking initiative, was to reduce the level of smoking in the country and choice of sports activities instead, under the slogan "I choose health!"
Meanwhile, the journey of meetings under the "Albania No Smoking" initiative will continue in other cities in the country.