Follow us in last activities of INCA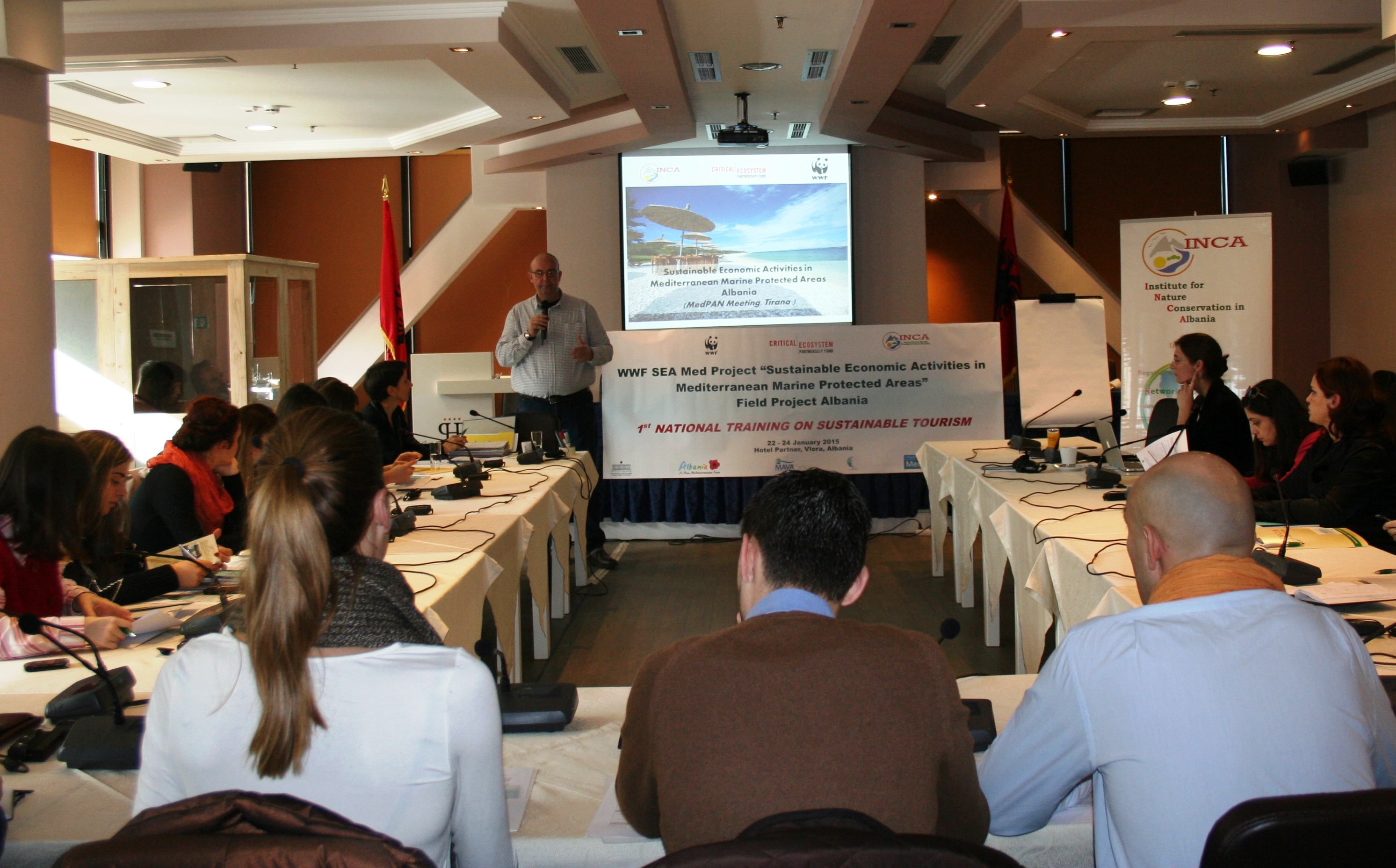 First National Training on Sustainable Tourism
On 22-23 January 2015, in Vlora was developed the first training with actors in the starting process of developing the Touristic Management Plan of Karaburun-Sazan in the frame of the project "Sustainable Economic Activities in Mediterranean-Albania". In meeting participated actors form Ministry of Tourism, National Agency of Tourism, Regional Council, representatives of Vlora Municipality, professors and students of Vlora University, Tourism Sector, representatives of Civil Society etc.
In the frame of this project, as one of the main objectives, has already started the process of developing the Touristic Management Plan through participatory approach (consultation with interested actors) in supervision of an international tourism expert and other consultation meetings will follow up in the next months.
The aim of this meeting was to inform and train participants on best practices of Sustainable Tourism Development in international level, Mediterranean, its impact and need for Sustainability. International invited speakers (Germany and Croatia) shared their experiences with key studies from their experience. In the two days training participants got familiar with the project, its main objectives, the process of developing the Touristic Management Plan and working on vision of tourism in the area.