Follow us in last activities of INCA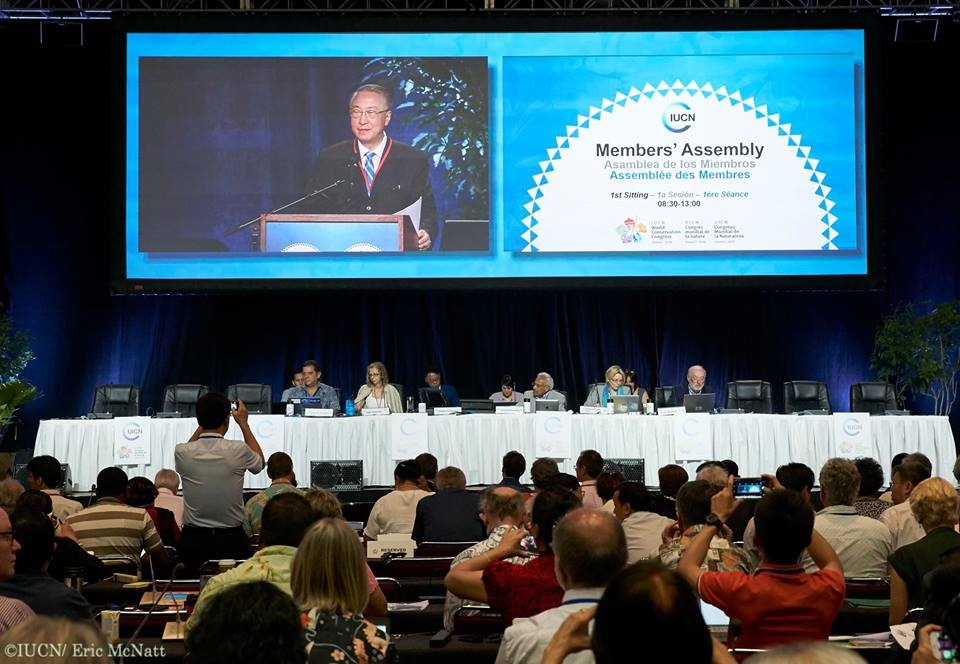 Mr. Kromidha, in the IUCN Congress-Hawai'i 2016.
The president of INCA, Mr. Genti Kromidha, is participating to the IUCN World Conservation Congress Hawai'i 2016.
Over ten thousand leaders from government, civil society, indigenous, faith and spiritual communities, the private sector, and academia gathered in a historically important meeting in Hawai'i, from the 1stto the 10thof September, 2016. The theme of this IUCN World Conservation Congress was "Planet at the Crossroads" to reflect the serious choices and actions the world needs to make to reverse environmental declines of land, water and species and secure a healthy, livable planet. The meeting confirmed that we have a closing window of opportunity to move to sustainability and harness the power of nature to meet the major global challenges of species loss, ecosystem decline and climate change with their profound impacts on human life and wellbeing. TheWorld Conservation Congress was a unique opportunity where different voices came together to find common ground in a spirit of partnership.
Follow it on facebook iucn.org or atwww.iucnworlconservationcongress.org