Follow us in last activities of INCA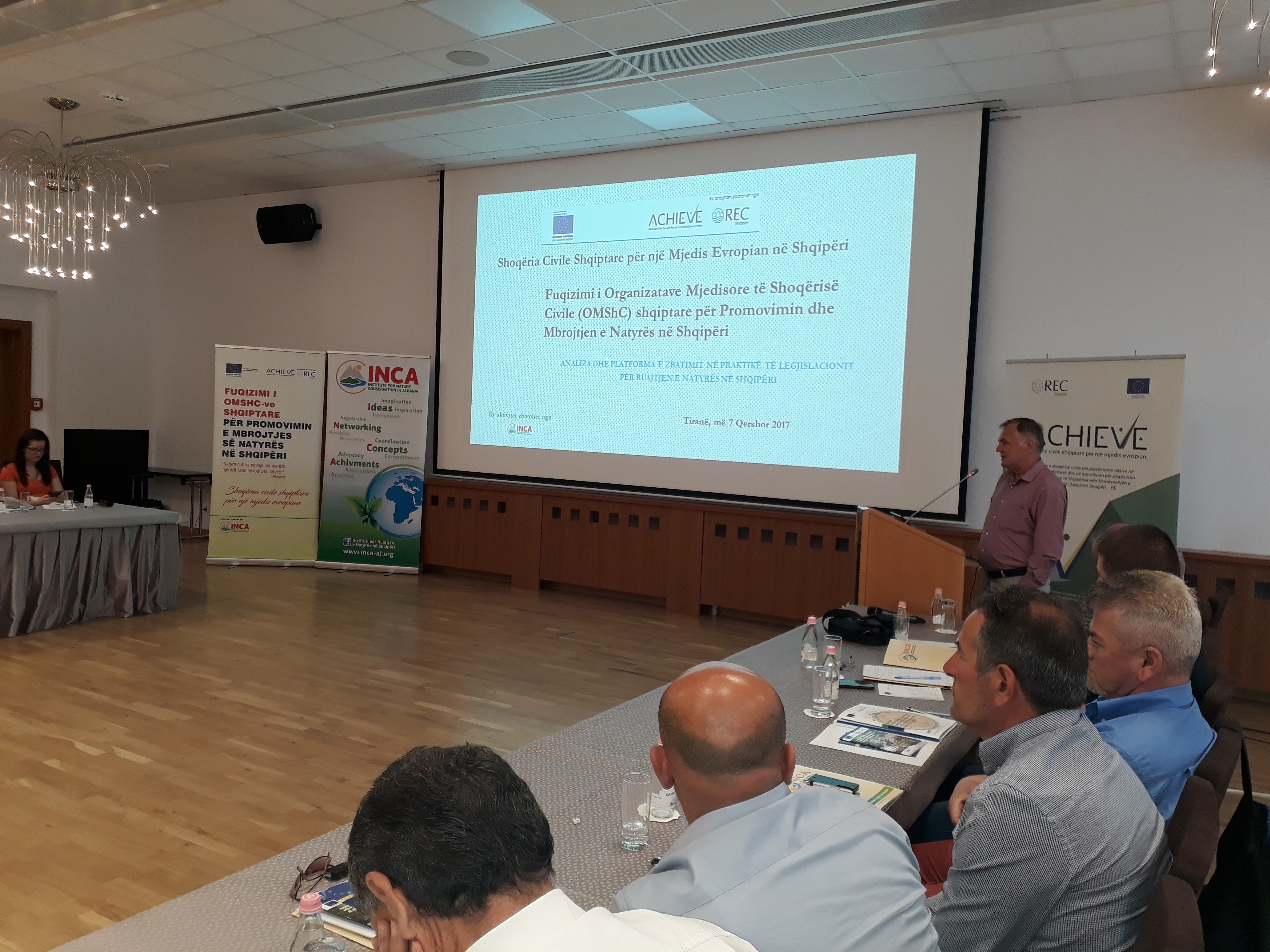 Investigating the Practical Implementation of Nature Conservation Legislation in Albania
National Forum on "Investigating the Practical Implementation of Nature Conservation Legislation in Albania"
The Institute for Nature Conservation in Albania (INCA), in cooperation with the Regional Environmental Center (REC) Albania, organized the National Forum on "Investigating the Practice of the Nature Conservation Legislation in Albania". The Forum marked also the closing event of the project "Strengthening Albanian OMSHCs for the promotion and preservation of nature in Albania", part of the ACHIEVE program, implemented by REC Albania, with the financial support of the EU Delegation in Albania.
The project focused on strengthening the role and capabilities of Environmental CSOs in the process of managing protected areas and natural resources by recognizing and evaluating the implementation of the applicable legislation for nature conservation, strengthening the fight against corruption in this area and minimizing the negative impacts on natural resources.
In the framework of this initiative, INCA, in cooperation with local Environmental CSOs and national experts, has drafted a report on the practical implementation of legislation in the field of nature conservation, based on the work of institutions dealing with drafting, monitoring and implementation In practice.
At the end of the forum, a preliminary position paper was presented including some of the CSOs findings. Regarding the completion of this paper, there were discussions from the participants in the new law on protected areas.
The forum was attended by representatives of the National Agency for Protected Areas (NAPA), Ministry of Environment, environmental CSOs and academic institutions, to discuss this report and provide suggestions on improving the legislation and its implementation in the future.