Follow us in last activities of INCA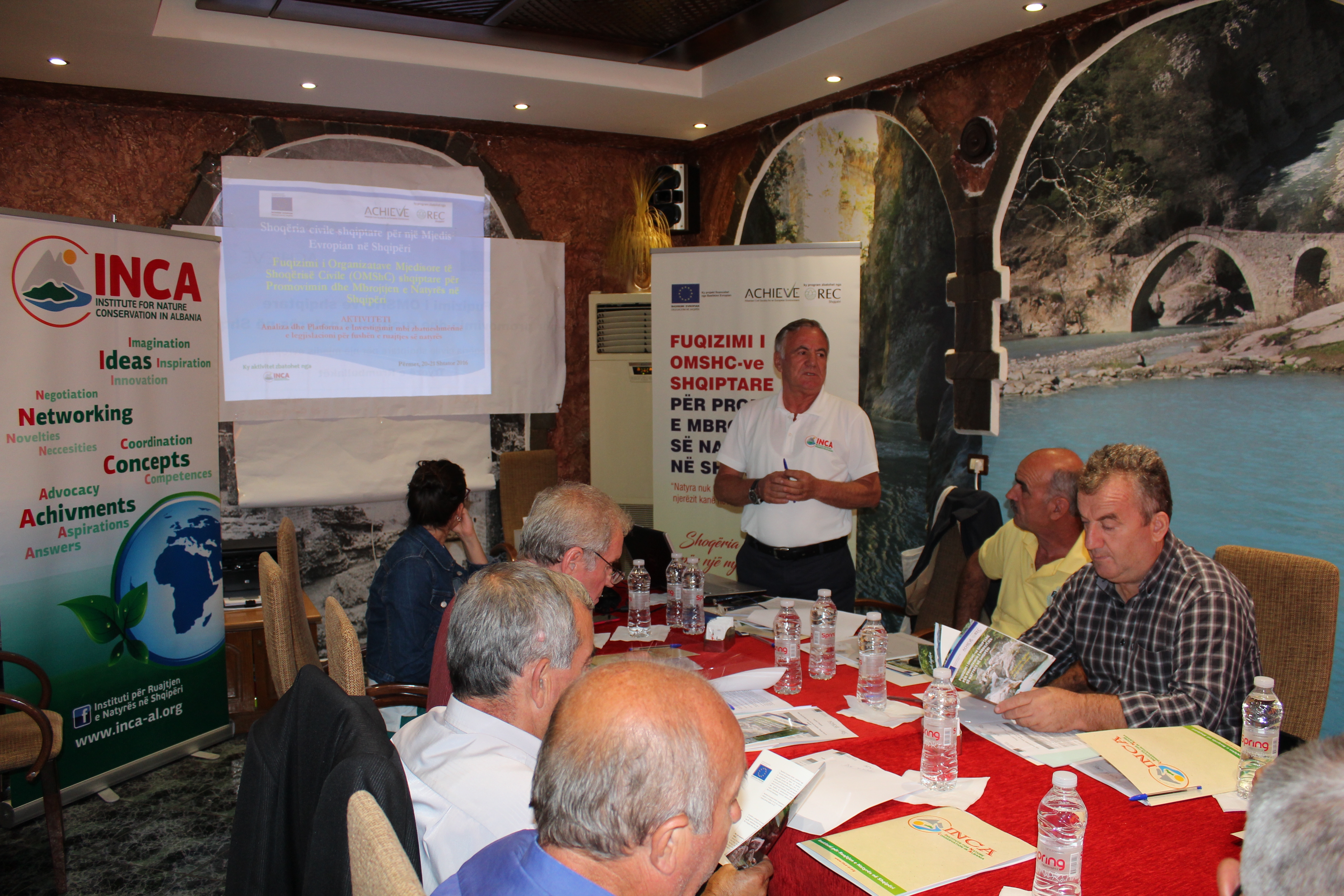 Effective implementation of environmental legislation in Protected Areas
Përmet, 20-21/09/2016 - A two-days training for "effective implementation of environmental legislation in Protected areas" has been organized by INCA under the project "Strengthening Albanian CSOs (OMSHC) to promote nature conservation in Albania". The training is supported by REC Albania and ACHIEVE (Albanian Civil Society for a European Environment), and funded by the European Union. The event was organized with representatives from local NGOs as well local government in Gjirokastra.
The purpose of this training was to present the analysis of the existing legislation for conservation of nature and its monitoring and enforcement practice. Besides the analysis of legislation for conservation of nature, the approximation of that of the EU, and applicability, a platform for investigation on this legislation was presented as well.
The second day of training took place in the National Park of "Fir Hotova-Dangëlli" and "Waterbath of Bënja" where attendees were introduced not only the beauty and values, but also with the work of Gjirokastëstër RAPA staff, Rangers of park and took a monitoring demonstration.