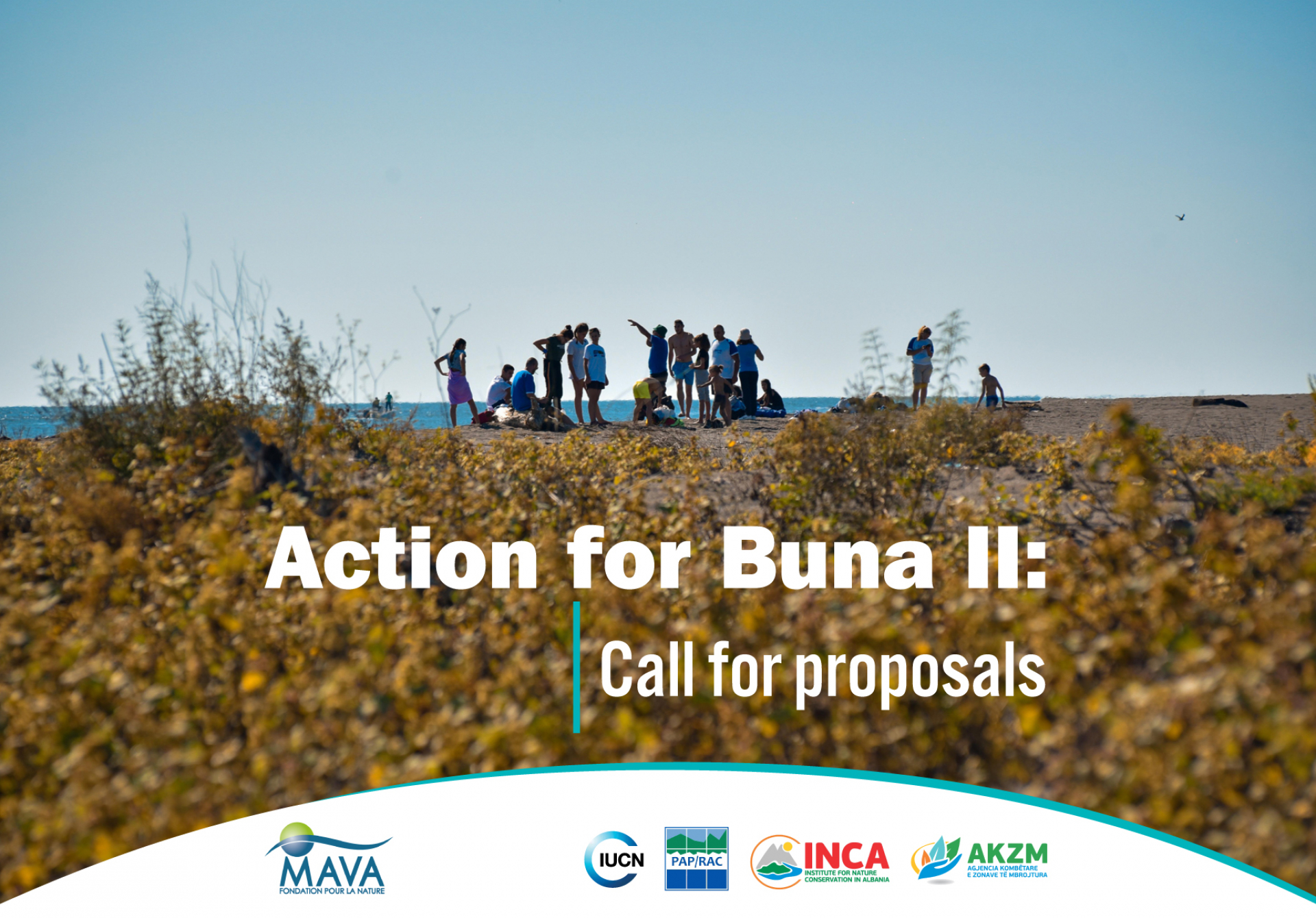 Action for Buna, phase II: Call for proposals
Action for Buna, phase II: Call for proposals
Living Buna project partners are calling interested residents of the Buna River Velipoja Protected Landscape to submit their ideas to receive funding for projects that would benefit sustainable socio-economic development andecosystem restoration of the area. The overall goal of the Call is to contribute to the long-term conservation of species and habitats in this protected area, by supporting on the ground action. The call closes on 22 August 2021. - (extended to 05 September 2021).
The deadline for applicants is extended. The call for Proposals closes on 05 September 2021.
The ideas should be related to one (or several) themes:
Habitat restoration and application of Nature-based Solutions(potential activities could include afforestation of degraded and fragmented riverine forest; restoration of sand dune areas or other habitats of importance; or inventory of biodiversity rich and vulnerable coastal areas/habitats);
Agro-environmental and water saving incentive schemes including improving sustainability of irrigation systems(as an example these could focus on environmentally friendly storage containers for manure; improvement of irrigation systems; growing and sustainable harvesting of native medicinal plants; or improvement of water quality);
Sustainable tourism development(projects could propose the development of thematic eco-friendly walking and cycling trails, promotion of most important habitats and species of the area, development of sustainable eco-tourism offers including accommodation, bed and breakfast, etc.); and
Sustainable fisheries (potential activities could include the establishment of eco-friendly fish farms; support of sustainable fish breading facilities or traditional and eco-friendly fishing activities).
Projects should be minimum 6 and maximum 11 months long, and preferably involve thelocal communities.All projects should be carried out within the boundaries of Buna River Velipoje Protected Landscape and its municipal units: Rrethinat, Ana e Malit, Dajç, Velipojë, Bërdicë, Bushat, Balldren i Ri, and Shëngjin. Overall aim of the Call is to conserve ecological and cultural values of Protected Landscape while enabling the sustainable use of ecosystem services it provides.
Who can apply?
NGOs, Civil Society Organizations, University and local communities based in Albania and experienced in working within the Buna River-Velipoje Protected Landscape (BRVPL).
When?
The Call for proposals is open from 03August 2021 and will close on 22 August 2021 at 23:59 CEST.
How?
Proposals can be submittedelectronically to the Institute for Nature Conservation in Albania (INCA) to the following address: This email address is being protected from spambots. You need JavaScript enabled to view it..
If you are interested in applying, please visit the Living Buna website(https://bit.ly/3ifAXIG). There you will find all of the necessary information and documentation, including the eligibility criteria for applications.
IUCN, PAP/RAC and INCA, in collaboration with NAPA and RAPA Shkodraare launching the Small Grants Programme, as part of the Living Buna project, financed by the MAVA Foundation.